A small business lending bottleneck threatens the U.S. economy.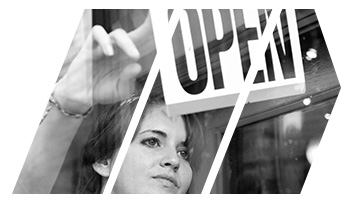 Limited access to safe and fair capital is the fundamental issue keeping our country's most hardworking, visionary, and talented entrepreneurs and businesses from reaching their true potential. Despite strong GDP growth in the past seven years, SMB lending has shrunk by more than 30 percent.
Mirador is here to change that.
We are here to make the lending decision about more than just a credit score or account balance—but also about the person, the idea, the passion, and the potential. We are here to return lenders to their role as community partners who foster growth, instill trust, and explore possibilities within their communities.
We are here to make the lending ecosystem work smarter, faster, and more cohesively. This allows it to fund more individuals and businesses, to create more jobs, and to improve our communities.
We are here to engineer the lending revolution.